Are Dre Beats ever appropriate ear protection?
07/19/12 05:51 PM
Are Dre Beats appropriate ear protection?
It was another Saturday at the range for the EBC when this question came up. We were at one of our usual ranges when a couple showed up to shoot on the lane next to us. I'm as much a fan of new shooting technologies as the next guy but I had no idea Dre Beats noise cancelling headphones were appropriate rangewear.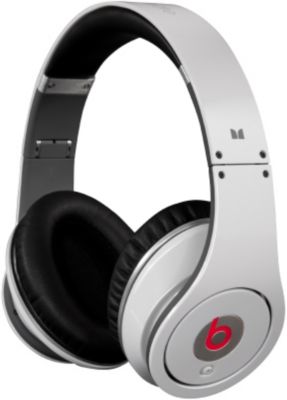 Don't get me wrong, I love the Dre Beats headphones and carry them with me on all of my travels so I can watch movies on the plane. They do a great job of blocking out ambient noises and letting me hear the movie over general low grade noise. In this particular instance I'm sure they were effective in covering the range noise simply because all of the EBC members could hear the lyrics to the music the guy was listening to and we could hear it over our own ear protection. One thing is for sure, he had no reason to worry about hearing damage from the gun or the range - Lil' Wayne was doing a damn fine job of it all by himself (or maybe with Rick Ross).
Now for the trivia question... If he was wearing Dre Beats as ear protection, what was his girlfriend wearing for eye protection.
Answer: